Ibanez have always made it a point to study and understand how guitar playing evolves and progresses with music trends over time. Currently, we are seeing an explosion of young contemporary guitarists pushing their playing techniques into exciting new directions. We are viewing this trend as the beginning of a third phase of guitar playing. 
In launching the AZ series, their aim was not to merely create a completely new guitar model, but to sculpt a great guitar that can foster the potential of the modern 'third phase' while maintaining traditional elements. Even though Ibanez is thought of as a modern guitar brand, they have decades of accumulated knowledge and a history of pushing the boundaries. The AZ series carries with it all of the hallmarks of these tried and tested Ibanez qualities: the smooth oval neck grip, the well-balanced asymmetrical body shape, and a neck heel that allows unrivaled playability. It also features details such as a new tremolo bridge, as well as new pickups developed in collaboration with Seymour Duncan. All of these elements help the AZ push the existing boundaries of playability and sound even further.
At first glance, the AZ series may seem like an enigma to some. The magic of this new series is not something that may be apparent by just visual observation. The magic, however, does become instantly apparent once an AZ model is played. The AZ series represents the future of guitar playing and we welcome you to play one and see for yourself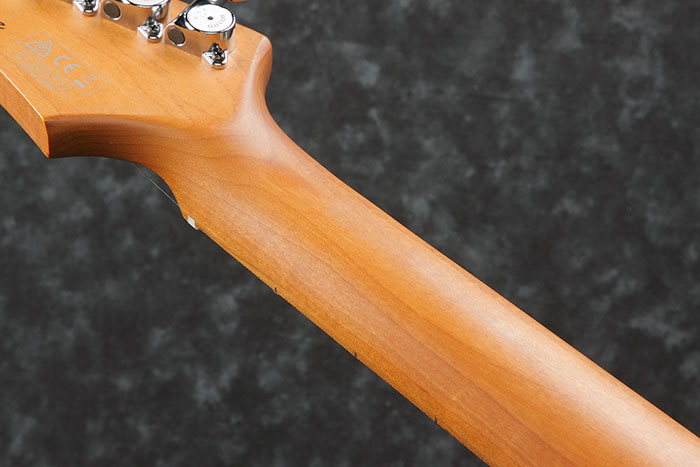 AZ Oval C S-TECH WOOD Roasted Maple neck
S-TECH special roasted treatment increases the wood's stability, durability, water resistance and tolerance of temperature changes. The neck is sealed with an oil finish which helps make it feel similar to a well-played guitar neck.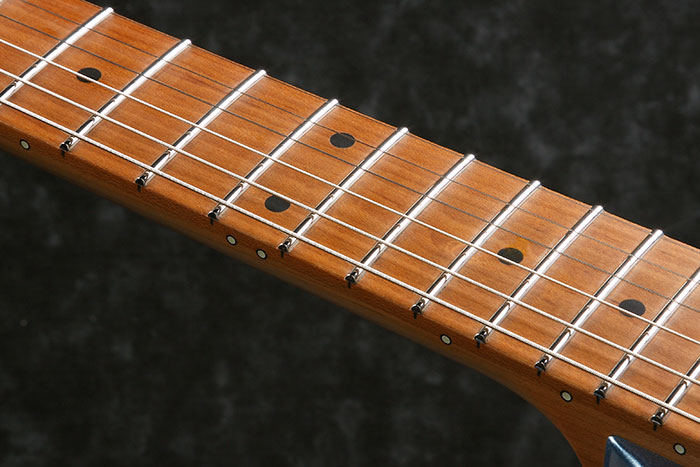 S-TECH WOOD Roasted Maple fretboard w/Black dot inlay
S-TECH special roasted treatment provides a superior attack and a well-balanced tone and a rich sustain. In order to achieve supreme neck grip comfort, the fretboard edge is finished with a smooth curve.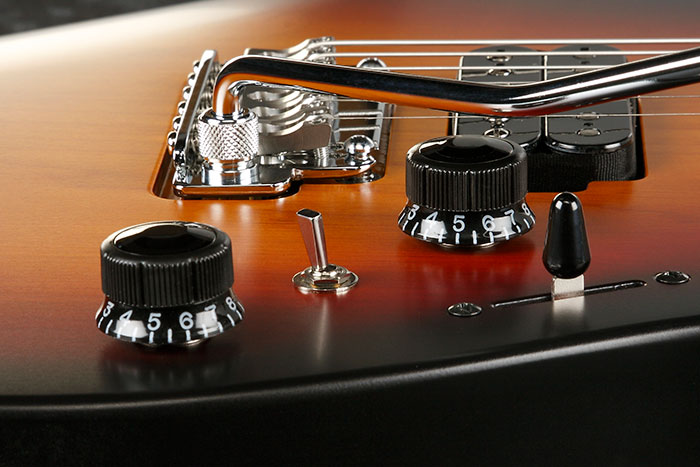 dyna-MIX 10 switching system w/Alter switch
dyna-MIX 10 offers ten sound variations, and can easily switch from humbucker and single coil modes with the mini switch. The power Tap mode provides a realistic single coil sound despite its two humbucker pickup layout.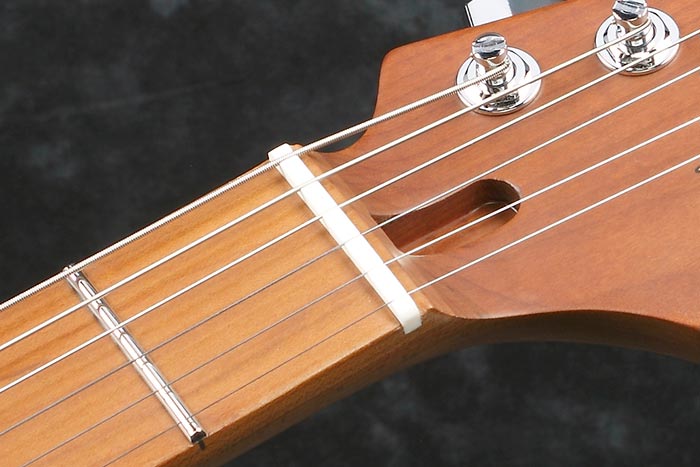 Oil-impregnated Bone nut /Stainless Steel Frets
The Oil-impregnated bone nut provides superior tuning stability and warm rich resonance. Stainless steel frets boast excellent corrosion resistance. The wide and tall fret-type offers a quick response, good articulation when playing chords and clear tone when playing single notes.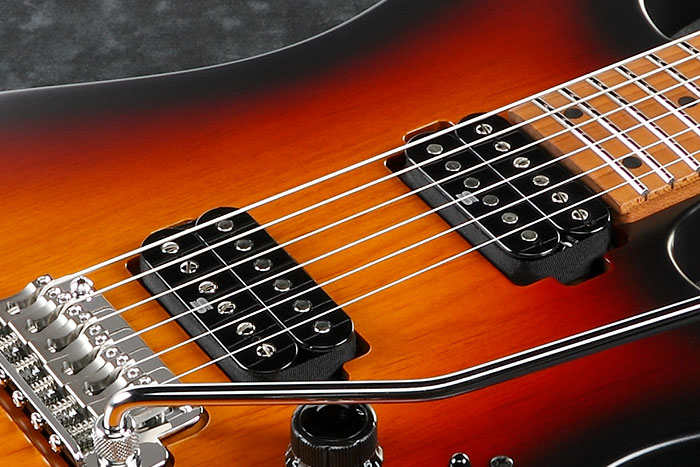 Seymour Duncan® Hyperion™ Pickups
Seymour Duncan® Hyperion™ Pickups feature a moderate output through Alnico-5 magnets to keep the clarity of the fundamental tone when using a distortion sound, and to deliver a clear pick attack. From treble to bass, the overall tonal balance is evenly adjusted., and works well with various effect pedals.
SPEC

neck type
AZ Oval CS-TECH WOOD Roasted Maple neck

fretboard
S-TECH WOOD Roasted Maple fretboardBlack dot inlay

fret
Jumbo Stainless Steel fretsPrestige fret edge treatment

bridge
Gotoh® T1802 tremolo bridge

neck pickup
Seymour Duncan® Hyperion™ (H) neck pickupPassive/Alnico

bridge pickup
Seymour Duncan® Hyperion™ (H) bridge pickupPassive/Alnico

factory tuning
1E,2B,3G,4D,5A,6E

strings
D'Addario® EXL110

string gauge
.010/.013/.017/.026/.036/.046

NECK DIMENSIONS

Radius :
305mmR
d : Thickness
22.5mm at 12F
c : Thickness
20.5mm at 1F
b : Width
56.4mm at 22F
a : Width
42mm at NUT
Scale :
648mm/25.5"